Hotel Info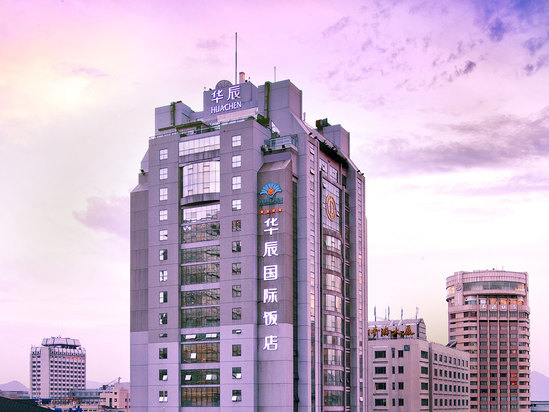 The
Huachen International Hotel
(Huachen Guoji Fandian) is within walking distance of Hubin Pedestrian Street and Hangzhou's celebrated West Lake, two of Hangzhou's premier attractions. Shuttle buses run every 15 minutes, making transport to Hangzhou Xiaoshan International Airport easy and convenient.
This Hangzhou hotel has nicely decorated guestrooms equipped with satellite TVs, international direct dial phones, internet access, and mini-bars. For guests wanting a more up-scale visit, there are executive rooms available.
The hotel has two established restaurants under its roof. One serves Chinese cuisine, specifically Szechuan and Hunan flavors, and seats guests in a cozy, Chinese setting. The other restaurant features Western fares, done in a buffet style, and also serves a breakfast buffet. Finally, a bar is open to offer any drinks to guests and allows guests to sit back and lounge.
Besides providing a business center, business guests will also find there are many differentt sized meeting rooms available. Each room is complete with conference equipment and supporting services, allowing guests to be very taken care of when it comes to meetings and events.
To relax, guests have multiple facilities to use. A fitness center is open to guests to work out in and stay fit, while there are KTV rooms and different game rooms to enjoy.