Hotel Info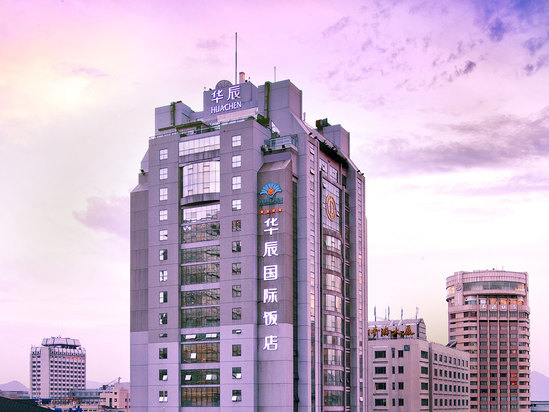 Huachen International Hotel Hangzhou
is located on Pinghai Road by Xizi Lake, next to Zhonghe Viaduct and Southern Song Yu Street. It is only 8 minutes walk to the West Lake, 5 minutes walk to Yan'an Road Commercial Street (Longxiang Bridge Subway Station), 6 minutes away from Chengzhan Railway Station It is a 30-minute drive from Xiaoshan International Airport.
Huachen International Hotel Hangzhou
is managed and controlled by Hangzhou Huachen Tourism Group Co., Ltd. It has a variety of cozy rooms, as well as executive floors, non-smoking floors, self-service laundry rooms, etc., and provides a golden key butler service to meet the needs of different guests. Needs to add home-like care to your journey.
The "Huachen.Tang Palace" Chinese restaurant has a grand banquet hall and a variety of luxury box groups. The carefully designed Tang Yun style is graceful and luxurious. The Hangzhou, Guangdong and Sichuan cuisines hosted by famous chefs are guided by the concept of ecological green health. Let you enjoy a new quality of life. Zh
"Huachen.Four Seasons" Western Food Cafe is elegant and noble in taste, with unparalleled views of the West Lake, holding tea, leaning on a bar overlooking the sky, suddenly open; an open kitchen, a variety of Chinese and Western delicacies, and considerate humanized service , Guests can enjoy freehand life in an interactive dining atmosphere.
"Huachen.West Lake Club" is equipped with rest areas, reading areas, negotiation rooms, etc., wireless network and Wi-Fi signals are fully covered, and the service is attentive and meticulous. It is an ideal place for business, leisure, and meetings. Both executive floor guests and VIP members are Enjoyable.
Huachen Conference Center has 10 conference halls of different specifications, equipped with advanced high-tech conference equipment and high-speed Internet access, which can meet all the needs of various conferences. It also has professional, thoughtful and meticulous personal service, allowing you Enjoy an efficient and convenient meeting experience.